The Resort
BEACHES & POOLS
The resort offers secluded long white sandy beaches, umbrellas & sun beds



Outdoor pools
Two outdoor freshwater swimming pools, one of which is Olympic sized and one Adults' pool with pool service. Also a supervised children's pool and a baby pool.

Heated indoor swimming pool
One indoor freshwater swimming pool heated during April and October.
SPORTS
We understand that you need so much more than sun, sea and sand. So we offer an extensive range of sports and activities!
You'll find so much to keep everyone in the family happy all-day long.
We offer a wonderfully diverse program In amazing spots of the resort such as the open air well-fit plateau by the beach, the soccer field or the twenty six tennis courts and the two padel courts!

Water Sport centre
Pedalos
Canoes
Water skiing
Rings & tubes
Banana
Sofa
Jet ski for one or 2 persons (diploma required)
SUP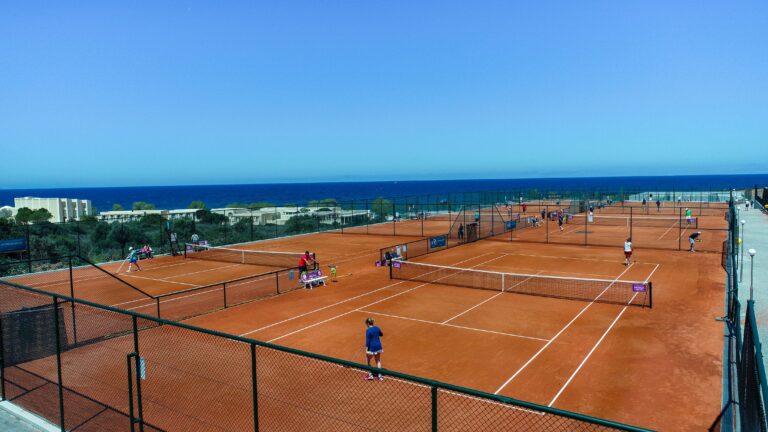 Worldclass Tennis Centre by Patricio Travel
20 clay tennis courts
6 tennis courts with artificial grass
2 padel courts
Patricio Tennis Academy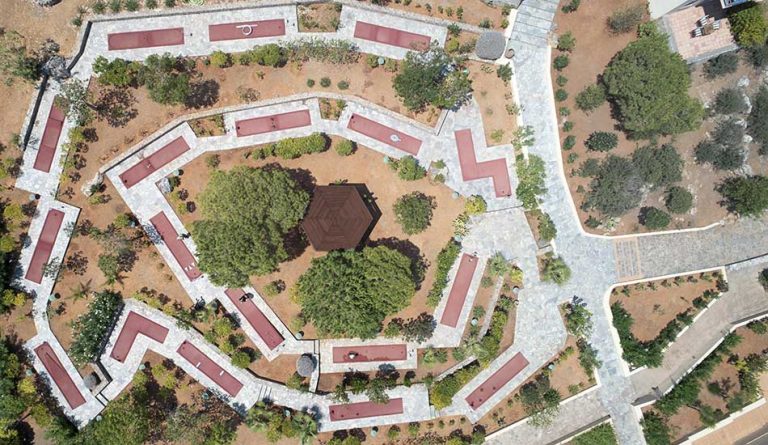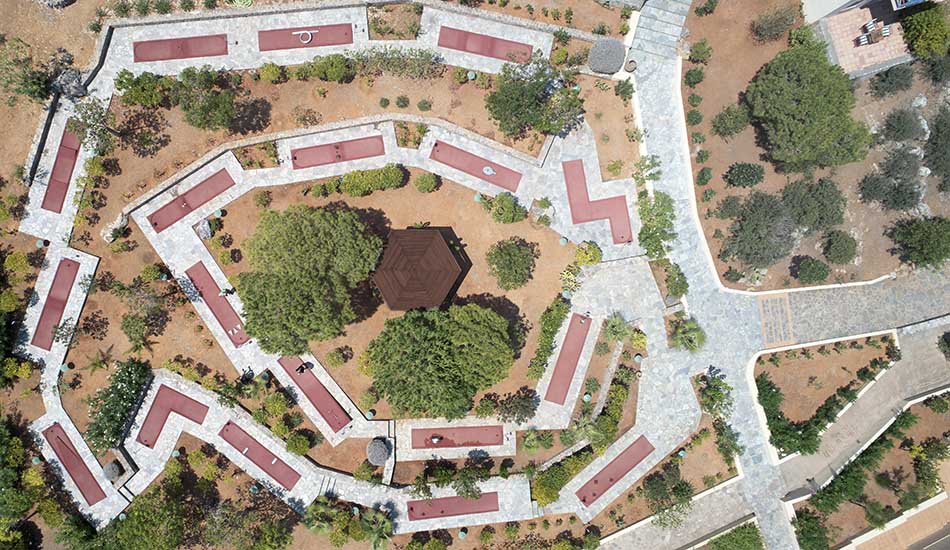 MINI-Golf
Mini golf
Crete Golf Club with 18 holes only 20 km from the Hotel (extra charge)

Other Sports Facilities
Seafront football field
Beach volleyball
Table tennis
CHILDREN
Parents can enjoy some private time, reassured that their children are being professionally cared for, and having a fun too.


Kids Activities
Children's pool
Baby pool
Entertainment program High quality stage shows
Mini disco
Baby Facilities
Nappy changing facilities in resort toilets
Baby chairs at the restaurants
Children's menus
Other amenities: kettle, bottle sterilizer, baby potty
Baby necessities in hotel mini-market
Babysitting upon request (at extra charge)

Kalimera Mini Club
Mini Club is for children 4 – 12 years included and offers a fun programme of activities running all day long. Our Club is located in spacious and secure premises.
Ages 4 – 12
Opening hours 10:00-18:00
Complimentary

Kalimera Teenager Club
Ages 12 – 17 / during July – August
Opening hours 10:00 -18:00
Complimentary
Indoor and outdoor activity program full of fun
ENTERTAINMENT
International animation team offering day and evening activities
Evening entertainment programme with high quality stage shows for the whole family (weather permitting). Special evenings with live music or disco night.


FITNESS & WELLNESS
At Kalimera Kriti Hotel & Village Resort you can really spoil yourself. Our elegant spa provides a wide selection of treatments in serene surroundings.


Spa
Spa with 5 treatment rooms
Extensive spa menu including face treatments and body massages
Manicures and pedicures
Sauna and steam bath
Indoor heated pool for your total relaxation.
All services are given by our qualified and experienced therapists.
Ages: minimum 16 years-old
Opening hours: 09.00 – 19.00
Fitness
Technogym Fitness Centre
Open air well-fit plateau by the beach for yoga, pilates and other work-out sessions
Heated indoor pool
SHOPPING CENTRE
All the holiday essentials plus souvenirs and local products are available at the shopping arcade in the main building featuring a boutique, a jewellery shop, a mini-market and a souvenir shop with Greek and Cretan products.


LOCAL SIGHTS
Kalimera Kriti Hotel & Village Resort is idyllically located on the outskirts of the quaint and photogenic fishing village of Sissi near the ancient town of Malia and its Minoan Palace of 2000 B.C. The resort itself is situated along a mile-long pristine sandy beach with its many enticing coves and exquisite sunsets. The area is steeped in history and it is also 35 minutes to the legendary Minoan, Knossos Palace.


Fishermen's Village of Sissi
Distance from Kalimera Kriti 1.5km
The former fishermen's village of Sissi has remained untouched by tourism for a long time. Around the small village center and the picturesque little port you will find shops, tavernas and traditional Greek coffee houses.
Its clean beaches with their warm and calm waters invites you for a swim. Nature lovers can follow biking or trekking paths enjoying the wonderful landscape around Sissi. Furthermore, the visitor has the opportunity to taste the real Cretan way of life, as Sissi is small, hospitable and quiet.
KNOSSOS PALACE
Distance from Kalimera Kriti 50km
Knossos Palace, is the largest Bronze Age archaeological site on Crete and probably the ceremonial and political centre of the Minoan civilization and culture.
SPINALONGA
Distance from Kalimera Kriti 30km
The island of Spinalonga (official name: Kalidon) is located at the eastern section of Crete, near the town of Elounda. The name of the island, Spinalonga, is Venetian, meaning "long thorn", and has roots in the period of Venetian occupation.
PALACE OF MALIA
Distance from Kalimera Kriti 7km
The palace of Malia, dating from the Middle Bronze Age, was destroyed by an earthquake during the Late Bronze Age; the palace was later rebuilt toward the end of the Late Bronze Age.
PLATEAU OF LASSITHI
Distance from Kalimera Kriti 30km
This excursion is a trip through several villages to the Dikti mountains 1050m height to the Lassithi Plateau. In this route the you will have the opportunity to admire the most wild and beautiful countryside as well as the windmills.
Monastery of St. George Selinaris
Distance from Kalimera Kriti 4km
At the side of the gorge of Selinari, is the small old chapel and the newly founded monastery of Agios Georgios Selinaris. The small chapel was probably founded early in the 16th century AD, and ever since it is a place of worshipping. The people passing through the chapel stop to light a candle to the saint.
The chapel is considered miraculous, there are various legends concerning miracles related either with healing of sick people or with divine punishment of people that did not pay the respect due to the saint.