Tennis Centre
Experience unforgettable moments on the tennis court at the newly constructed and cutting-edge Tennis Centre of Kalimera Kriti. Nestled amidst a distinctive landscape overlooking the Cretan Sea, this stone-built facility provides the perfect backdrop for both play and training. Whether you're an amateur or a professional tennis enthusiast, you will feel right at home in Greece's largest and newest tennis centre. This premier venue regularly hosts top-tier national and international events.
Immerse yourself in the ambiance of your own sports village, complete with expansive facilities and charming Cretan-style bungalows. Train in a truly unique setting while savouring the flavours of Cretan cuisine. Indulge in all the amenities that Kalimera Kriti has to offer, creating an unparalleled tennis experience.
Tennis Centre Facilities
20 real clay courts
1 central clay court with 1,000 seats
6 artificial grass courts
2 padel courts (another 3 to be constructed in 2024)
Floodlights in 4 courts
Cremonini red clay surfacing
Piazza
Sport Bar
First aid, restrooms, showers
Wilson Shop
Internet connection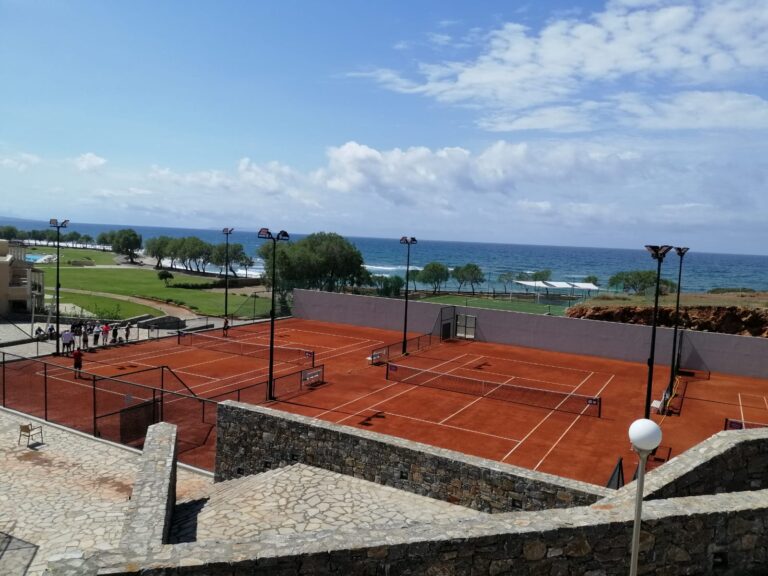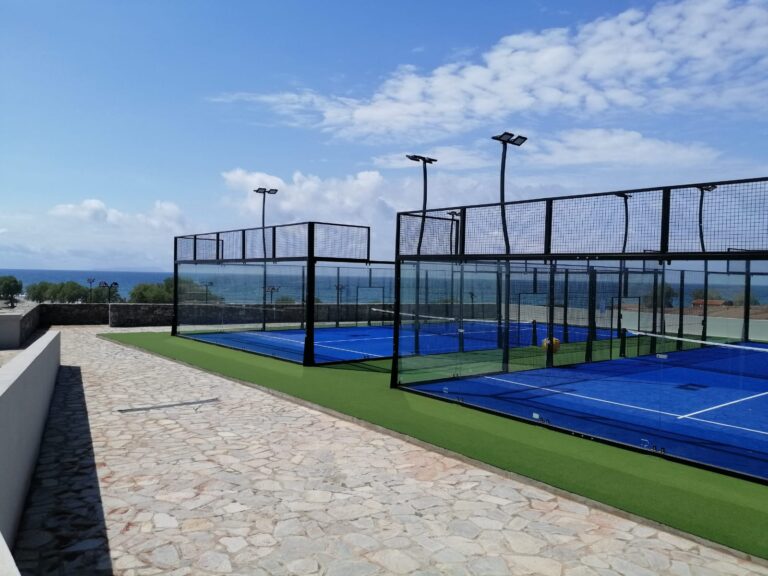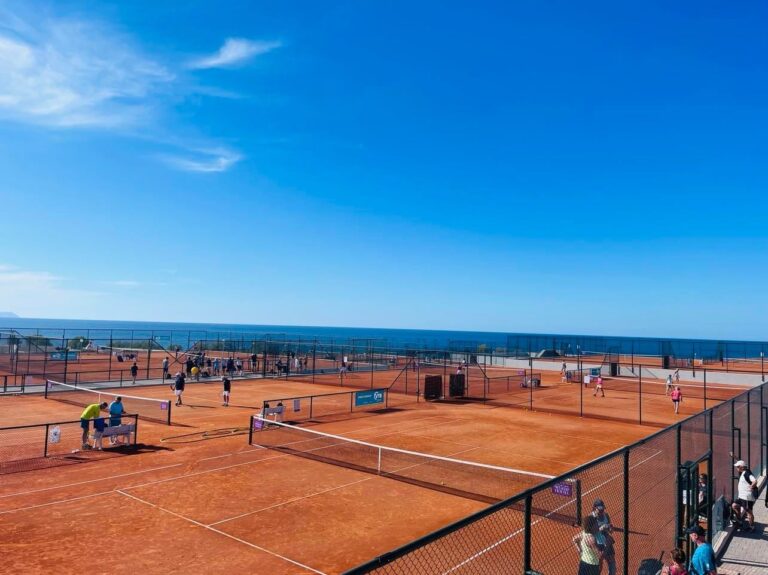 Tennis Academy
Patricio Checkpoint Tennis Academy offers a unique tennis training experience to professional and amateur athletes through the differentiated training packages built by the PCTA highly experienced coaching staff.
Adjusted to the athletes' needs, individual, tandem and combined training sessions are offered to juniors and adults. Reservation required.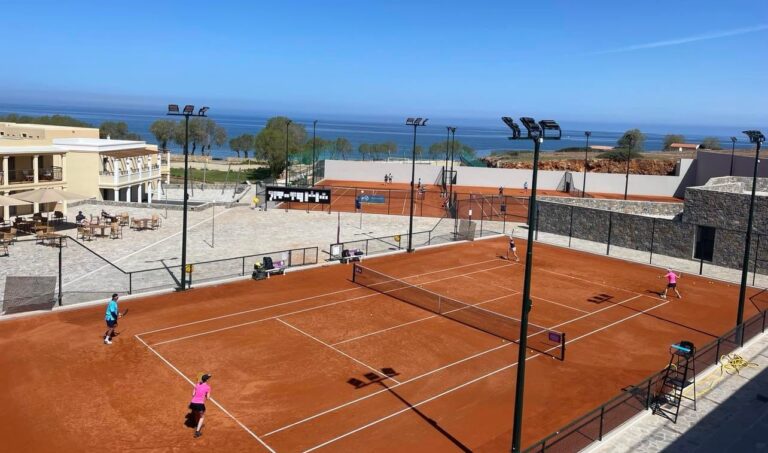 Events and Tournaments
Kalimera Kriti partners with top national and international tennis organizations, clubs and promoters in designing and implementing high-end national and international tennis tournaments in all categories. Kalimera Kriti Tennis Centre fulfils the highest standards set by the world's top tennis organizations in hosting top-tier tennis events. Tennis players, either amateur or professional, train and compete at a state-of-the-art sports village located in a unique landscape.