Contact Us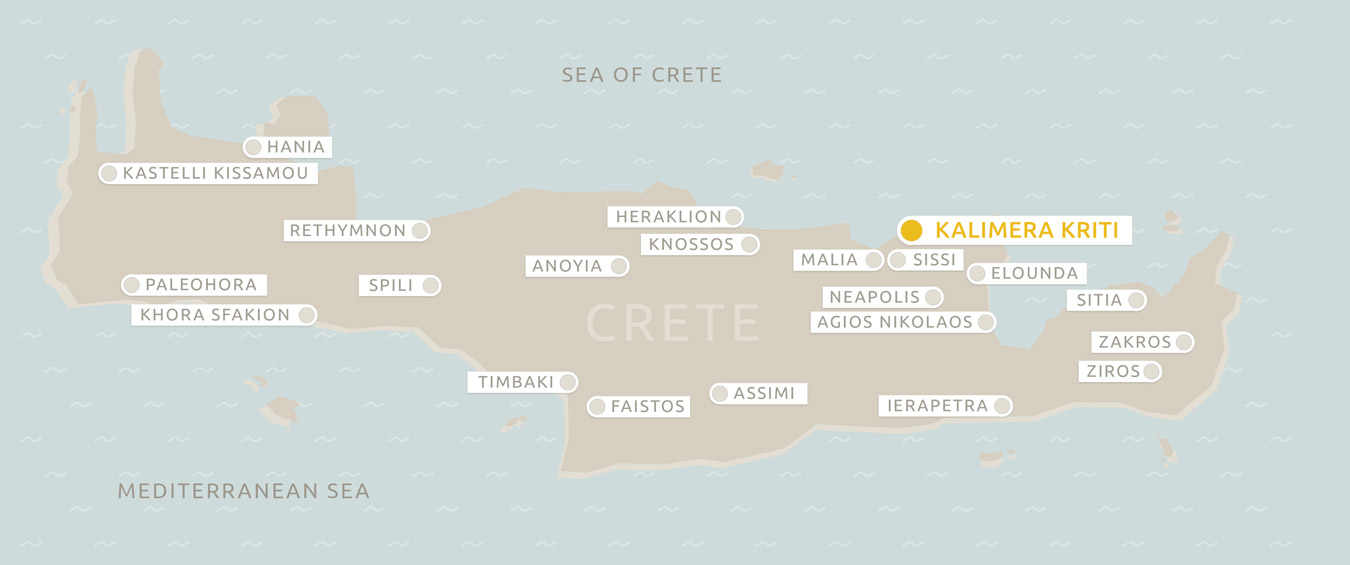 Kalimera Kriti Hotel & Village Resort
72 400, Sissi, Crete, Greece
T: +30 28410 69000
F: +30 28410 71598
E: kalimera@kalimerakriti.gr

Facebook

Instagram
Reservations:
T: +30 28410 69003
E: reservations@kalimerakriti.gr
Check-in:
Pre-check-in registration form
LOCATION
Situated on the northeast coast of Crete, the resort is spread over 60 acres of colourful Mediterranean gardens, with long golden sandy beaches and enjoying a most romantic sunset over the crystal clear waters of the Cretan sea.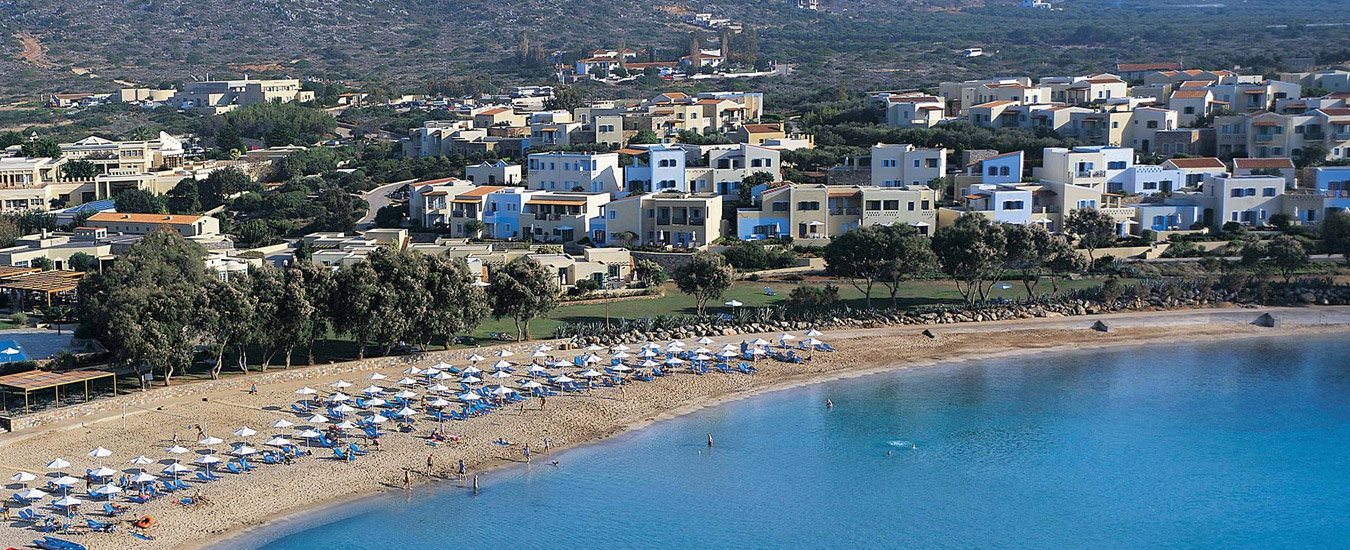 Transportation
The resort is within easy reach of the town of Malia, waterpark, aquarium and other attractions. Knossos, the capital of Minoan Crete, home to the legendary King Midas and the Minotaur are 30 minutes away. The nearby Agios Nikolaos Port offers connections to nearby islands allowing you to travel and explore the treasures of the Aegean.
A round trip transfer from Heraklion International Airport to the hotel can be arranged upon request.
A limousine Service is also available.
Limousine taxi: Approximately 60€ one-way.
Nearby cities
Village of Sissi
1.5km Distance (2 minutes)
Heraklion Airport
45km Distance (35 minutes)
Heraklion Port
45km Distance (40 minutes)
Agios Nikolaos Port
24km Distance (30 minutes)